Ceremonies
Old Luxters Barn has been arranging weddings and events for over 10 years and are proud to be one of Chiltern Hills Register Office's most popular venues.
At Old Luxters we offer civil ceremonies and partnerships in the barn with seating between 30 - 100 guests.
With 2 layout options: - The Horseshoe or Gallery.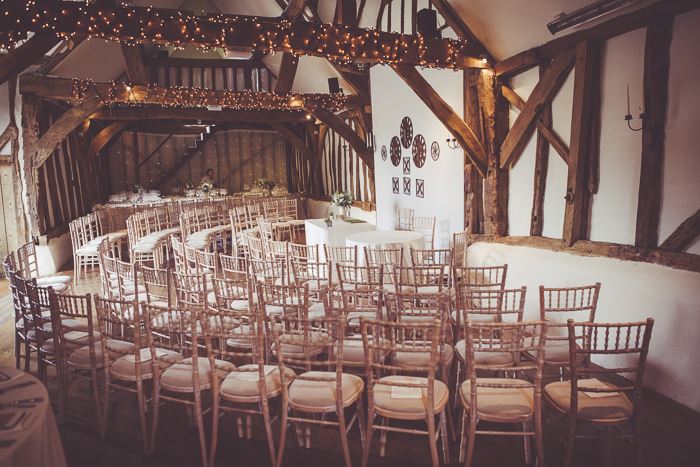 Ceremonies can be held on any day of the year with the exceptions of:-
New Year's Day,
Good Friday,
Easter Sunday,
Christmas Day &
Boxing Day.
A ceremony can be booked with Chiltern Hills Register Office up to two years in advance. It is a good idea to secure your preferred date and time as early as possible. Old Luxters can pencil a date in while you discuss with the registry office.
Chiltern Hills Register Office: 01494 475092 / ceremonies@buckscc.gov.uk
Civil ceremonies last around 20-30 minutes, all content of the ceremony can be discussed with your registrar. Music can be played during this time, helping to set a magical atmosphere. The barn has a full PA system with CD player & Ipod docking station. Or maybe you'd rather some live music to set the scene? Old Luxters Barn is acoustically perfectly sound as it historically was used for opera evenings.