COVID - 19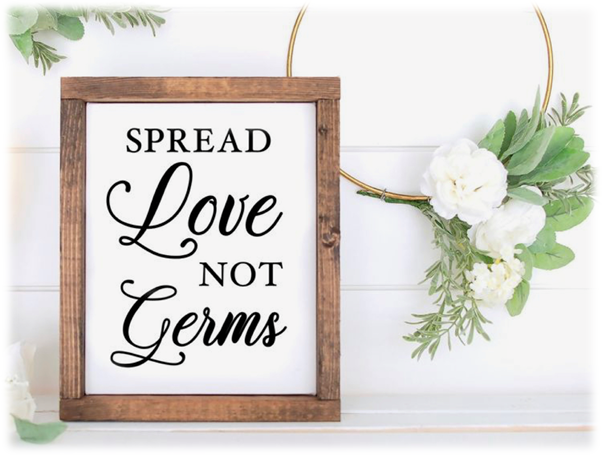 Lets plan this!
WOW What a time to plan a wedding hey!
Don't worry we are here to work with you and give you lots of options!
Last updated: 23/02/2021
Current Status: LOCKDOWN
Current information:
15 people from 12th April 2021 (With restrictions TBC)
30 people from 17th May 2021 (With restrictions TBC)
**ABOVE RESTRICTIONS PENDING: ONCE WE RECIEVE THIS INFORMATION WE CAN ADVISE ACCORDINGLY **
No restrictions from 21st June 2021
Firstly please keep up to date with restrictions via the main government website.
All our advice will be based from the information found on this website alone. After our PM makes an announcement, it can take a little while to filter to our level. Once any official changes are made we update this page accordingly. So we kindly ask you to keep checking this page.
You may find Alison Hargreaves from Guides for Brides dissection of the regulations and their impact on weddings very helpful each time an announcement is made.
Game plan: What are the options?
Date change: Please make a decision at least 4 months prior to your wedding date.
We are offering all our couples complimentary date changes from a booked 2021 date. The date change can go as far into the future as you like. We are now accepting bookings up to 2026! Your booking & deposit would be transferred across to this new date. Any deposits you've already paid would come off your final bill 3 weeks before your wedding. The facility fee would change to the new date. For example if you booked for a Saturday in October then you changed your wedding to a Saturday in July your facility fee would change accordingly. This also works with changing your date into a lower season. This may result in a saving. This decision would need to be made by you as a couple. The minimum adult day guest requirement, as listed in our brochure would apply to your new date. If by the time we arrive at your wedding date, there are number restrictions in place, we will of course reduce your minimum guests numbers accordingly
Email us at enquries@oldluxtersbarn.co.uk for our up to date facility fee grid.
You'll need to contact your suppliers and officiant/ registrars/ church, to check that they are able to transfer your booking across to your new date. We are able to pencil in 1 date at a time while you discuss this date change with the relevant parties. When you wish to officially change your wedding date, please send us an email confirming your new ceremony TIME. We can then officially change the date of your wedding.
We do ask you to have moved your wedding (if you decide to do so) 4 months from the date of your wedding.
6 – 8 weeks before your wedding:
By this time we hope to have guidelines from the government, which will help us structure a planning route for you. We need to follow the most recent guidelines when discussing your options. This is when we look at re-quoting your package based on the information we have, and discussing the landscape of how your wedding will likely unfold. Before this time we can discuss various scenarios, but as rules and regulations are constantly changing, it becomes very difficult for us to quote every scenario, as they all have such varied costs set against them. For instance, if dancing and mingling is not permitted, then a DJ would not be required. The time frame you are with us would also be reduced. Your facility fee would be lowered accordingly to reflect this. If government guidelines limit the amount of guests permitted at your wedding, your minimum adult guest numbers will be reduced to reflect such a change. This would then become your new contracted minimum. For example if the government restrictions are for 15 guests but you decided to have 4 guests you would still be charged for 15 adults.
If at this stage you wanted to change your date we can of course arrange this for you. See above.
4 weeks before your wedding. AKA: Interim
This is when we need everything finalised for your wedding. We still need time to put everything in place, with ordering, risk assessment etc.
3 weeks before your wedding.
Payment for your final invoice is due (less your original deposit) based on the information within your function file. As we would have completed all your ordering of food, linen, staff, etc by this time. If the government restrictions at this point come into play either by reducing the amount of guests or amending the restrictions we will of course work with you to accommodate what we can, but any costs at this point would be covered by yourselves. If for instance the restrictions are relaxed between this time and you wish to add more guests we will work with you and look at what is operationally possible.
Ceremony only options: £1,300 + expenses already on your account if applicable. See summary
Depending on the restrictions and/or tier level applicable to us, at that point we may be able to offer you a ceremony only package. This option, as with the above, would be fully Covid secure & have all of the relevant risk assessments signed off for you. Any deposits you've already paid would be credited back to you at interim less the new cost (4 weeks before your wedding date).
Farmhouse
The farmhouse would still be part of your booking with any scenario as we do close out our diary & reserve this for you. If the restrictions however constrain the amount of guests permitted within the house, you would receive a credit if a room is to be closed and not used. For example if the restrictions are for 6 people (within a bubble). 3 rooms would be available and 1 locked. If these 6 people still required all 4 rooms (ie not couples) then the full payment as per your booking reservation would be due. If however the restrictions forbid access to the house then you would be credited accordingly.
Most importantly we need to keep everyone safe!
We will continue to work with you to make sure when your wedding does finally arrive it will be amazing!
As always we remain available to discuss any of the above in more depth should you require.