Wedding blessings in the vineyard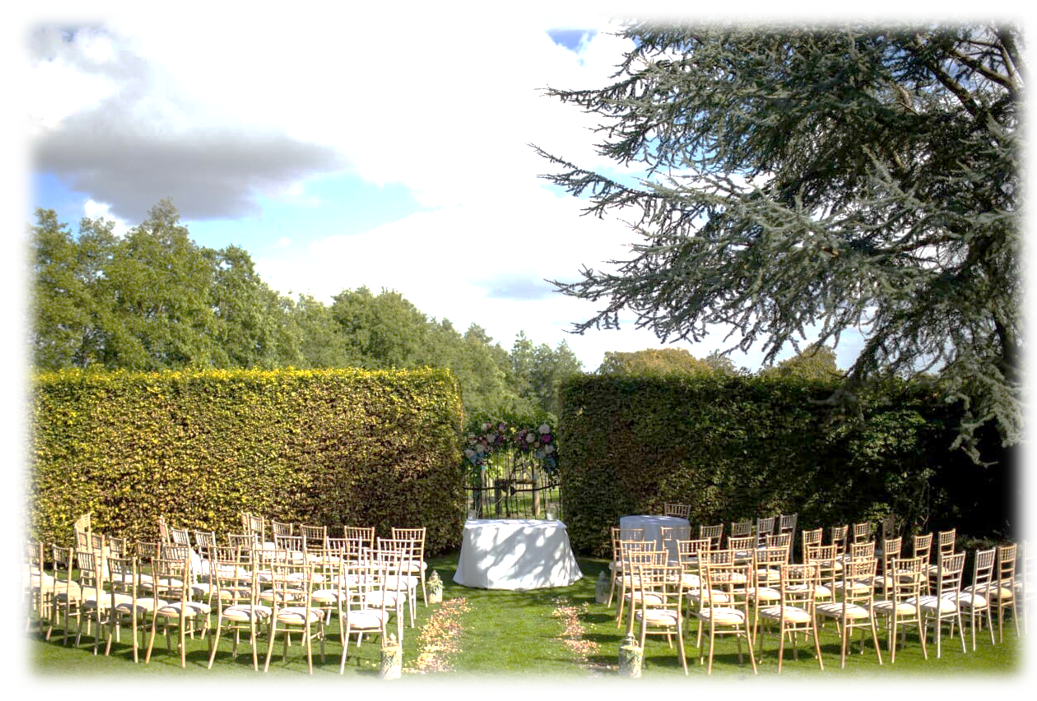 The vineyard at our site in Henley-on-Thames in Oxfordshire, part of the Chiltern Valley Winery & Brewery, could be a truly unique backdrop to your wedding day.
In the UK it is the building that holds the licence for marriage (as appose to the person – like some States in America for instance). A building is classified as a permanent, immovable structure, with a fixed roof and solid floor. Old Luxters Barn has two buildings that are licenced for this. The main barn itself and *Old Luxters Farmhouse's drawing room.
If you would prefer the option to hold your ceremony in front of the vineyard you would only be eligible to do so, if you have already signed your marriage documentation either elsewhere or in Old Luxters Farmhouse's drawing room on the day.
Within our planning documentation, we would have discussed a Plan A, and a Plan B option. On the day your operations manager & registrars will then decide which plan would be appropriate - based on weather.
*Plan A – Ceremony in the Vineyard (Either as a horseshoe or gallery setup).
Plan B – Ceremony would take place in our 17th century barn.
To see further information regarding the legality of marriage and outside ceremonies or blessings please contact Chiltern Hills Register Office:
*Only available if booked Old Luxters Farmhouse.
Contact us to talk about holding your outdoor marriage, civil partnership ceremony or wedding blessings in front of the vineyard.